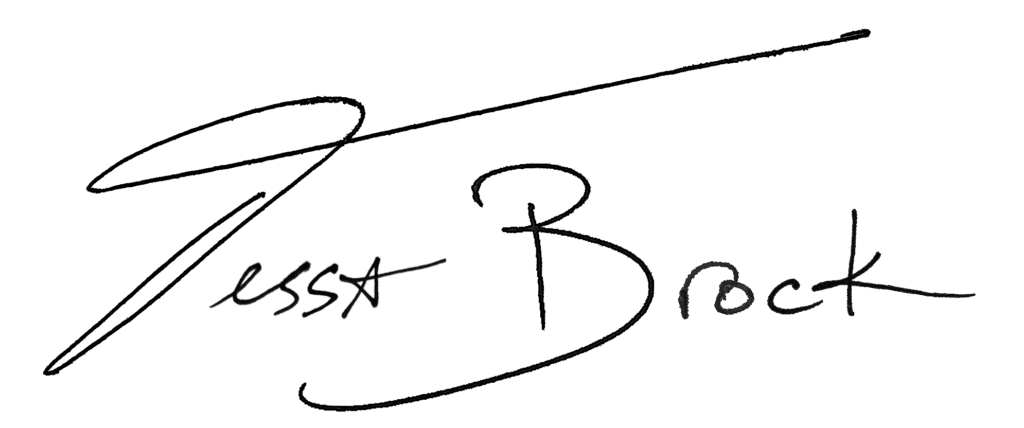 "My name is Lorraine, just had a quite impactful session with Tessa.

What I had identified wanting to work on was this general sense of anxiety and how that showed up in, yeah, quite a bit of insomnia, trouble sleeping, trouble getting to sleep, staying asleep, having regular, good, nurturing, healthy sleeping pattern.
So, I was hoping to get to the root cause of why, that was, you know, why I set that up in my life. And we did! It was a remarkable journey going back to some familiar scenes, you know, past scenes of my life, like in my childhood. And then, a very new one, was part of the story I'm aware of but it was a very new experience. I landed in a place where I hadn't, I hadn't yet. You know a very, very, early, early experience in my life. The beginning of my life actually.

And now being able to work back through the process of understanding, releasing that and then the wonderful delightful way that I was brought back into a very nurtured and held space. Helping me to feel again, to trust a sense of purpose to my life, and this deep desire to let go of suffering. I think that was beautifully addressed.
Yeah, so now i'm feeling, uh worn, like just worn to the, worn out to the very core of myself in the most satisfactory way. It's been yeah it felt like I was on a very purposeful journey and landed in a softer safer held place. Already looking forward to a delicious night's sleep!
So thank you so much Tessa. I really appreciate the service that you do with your work, thank you." – Lorraine, Scotland
My name is Laura Pasetti and I just finished a session with Tessa.
It was really, really interesting for me. We've been working on my issue of procrastination. I tend to procrastinate and leave things to the last minute, to do. And this is causing me, is one of my major causes on anxiety. I suffer from stress and anxiety. And this has been increasing over the period of lock-down and this procrastination has become so evident in my everyday life.
The session was really interesting because it allowed me enough time to go deeper. And I really enjoyed that fact that there was no way to escape. It was really good too, with the effective questions and first of all to be put in a state of hypnosis where I could listen and focus in the moment, in myself and in my body. And then precise questions that kept me deep, that kept me going deep into the issues and also finding different perspectives to the issue, and different possibilities. I was really surprised by some images that came up, because they were really, for me, not related to the issue but actually they are and I wasn't aware.
I never thought that my procrastination, for example, could go back as far as four years old. I found it really fascinating. Yeah, I felt a sense of relief at the end when there was a moment of closure. There was a sense of relief, of you know, feeling all these shifts inside. And this, procrastinator becoming a little elf, a little figure, that is going around my body saying, "It's simple, it's easy, it's fun!"
And I just find it very, very, very useful to have this image and enjoyed very much the inner child. My childhood, you know, connecting with my inner child and becoming one. And some of the suggestions were very practical and helped me to really do that.
So, I'm really excited about this. Very surprised of the outcome so far, so I'm really looking forward to the next 21 days! – Laura, Scotland

My name is Hannah Morjan and I asked Tessa for the session to look at my low-lying depression and lack of joy in my life and yeah feeling easily stressed out and agitated and in general having feeling a lack of purpose.
Yeah and Tessa took me on an incredible journey where not everything was obvious. You know in my age, I have done a lot of work before and so sometimes I visited situations, I have visited before, but I felt like I got a got a new, a new perspective, and your insight into it. Yeah, at times I thought, wow, I felt like I could go a lot deeper and got new insights and I found it very powerful to let actually this depression, to explore what's the expression of the depression was for me, so that it served a purpose. You know that there was something which was serving it and to explore how it was serving me. Even though I was suffering with it and to go deeper and exploring how it served me and how to release it and to find out that I don't need it anymore.
Yes, and I was quite impressed how Tessa, you brought the things together, and was weaving what I said or what I told you and how you were weaving them together and fed back to me. And let me repeat, finishing sentences, to explore more what was behind this sense of not feeling loved and feeling worthless or being not enough or being too much. And yeah just bringing it together and weaving it into this new story, especially with the recording which I will receive.

You know it's bringing in positive affirmations and letting my unconscious know that I'm a 'being' and not necessarily a 'doing' and we emphasize that the positive I have done in my life and the richness of my life to remember this. And then I loved the image of the garden too, that there is a garden that's my own garden where I can go anytime and yeah so it felt very rich. So at the moment I feel vulnerable and fragile but in a good way kind of something has opened up. To acknowledge that to follow my soul my heart and not what I should do on my duty.
Thank you, thank you very much, I'm very grateful. Yeah yes a very powerful!" – Hanna, Scotland

"My name is Carla Stewart and I'm 45 years old and I've been dealing with a lot of anger throughout my life. It has been increasingly stopping me from enjoying my life and my family and my surroundings.
I saw the chance to have this therapy with Tessa and I took it with both hands, legs, and everything else like an octopus! I'm here after the therapy itself. "Wow!", is not big enough to express how I feel!
Tessa held me beautifully throughout. I felt safe, comforted and she was not gonna let me drop down and she didn't. And thanks to that, I was able to not only go straight to the issues that have been causing this anger for many years, but also to let them go. And I feel that release has happened and all of these in the matter of two hours and I'm ready to go and lie down for a bit.
It was amazing and I would do it all over again and I recommend it to everyone and let yourself fall into Tessa's angel wings because she's gonna hold you beautifully.
Thank you. – Carla, Scotland
Hi, I am Catriona I've just had a session with Tessa to help with anxiety and panic attacks that I was suffering with for a long time in my life.
I found it a really amazing experience, really powerful, and it feels like it's really helped to shift things for me. I'm excited to see where this is going to lead me.
I found Tessa really held a really beautiful space I felt very held and supported, very gentle and very, very positive and encouraging.
So yeah I definitely feel that if there's something that you want to help, want help with, I feel like Tessa is a completely capable and amazing person who can probably help you! And if it feels like something that you're drawn to, then definitely explore it! – Catriona, Scotland

She allowed the space for that [taking time for my personal process]. And allowed, you know, was encouraging, and also allowed that [my personal process] to be another way of moving through it.

And until the things [the images] were coming and even when they weren't coming the way they were suggested, I could interact in [an authentic way], you know if I wasn't fitting into the boxes, because I thought I was maybe supposed to fit into, but I'm not, and that was ok. There was another way of steering it. And I think that that would've been disastrous for me if that [making space for my personal process] hadn't been possible. That made me feel really comfortable and able to continue, and not have to worry about what I was or wasn't getting right. She had that covered.

And yeah [she had] a really good manner, she listened carefully to what was being spoken and reflected back, spoke things back. And also, there were times when I, like, there's something that felt like it needed to be corrected and she heard that really easily and fluidly, just changed as appropriate.

So I think that, yes, her intelligence came through in it and an access to a way of working that she's very familiar with so I felt I could just do it. You know, the thing [the root cause] remains mysterious, obviously, but I think on those grounds alone of interaction and being able to listen to what's actually spoken and also to what's unspoken and what's between the lines in some way.

You know, and I didn't know that would be the case because I know that, I can see that Tessa's quite a young woman as well compared to me. So there's often something in me that thinks that I need an older person, someone with more life experience. But I actually felt very much I could trust in her, her sense of what she was doing because she clearly learned the thing, you know there's a technique here that she's got mastery of, but also, yeah her intuitive way of working, that was really good. So yeah I was impressed, thank you. – Agnes, England

*Apologies for the poor audio quality*

*Written words edited slightly for ease of understanding*


Hi my name is Karen Higgenbottom, and I've just seen Tessa Brock.
I went to see her about emotional eating. Which was a past problem of mine, a craving of chocolate and sweets.
Tessa has a very relaxed manner, she's very calm. I felt a deep sense of relaxation when I was in hypnosis and we went back to my childhood. But what was really powerful
for me were the affirmations at the end. You know, saying that I didn't need food (often I was seeking food for comfort, not nourishment), and that I was enough.
So yeah, I really recommend a hypnotherapy session with Tessa! – Karen, Scotland
Hello my name is Lara, and I came to see Tessa because I had some sleeping problems.
I have to say since the session with Tessa, my sleep has improved tremendously and that is, I can definitely say that is because of, yeah, Tessa's support.
I experienced Tessa super attentive and present and very caring throughout the whole process from like the beginning for the session preparation,as well as during session, and also following up afterwards.
Yeah, and in the session we were going to the root cause of my sleeping problems which was really interesting to see for me and it got really clear to me where it was coming from and what I can do about it. So I was very surprised how easy it was to resolve this actually.
And yeah, I can highly recommend working with Tessa, seeing Tessa.
She has a really gentle loving and caring presence. – Lara, Scotland

"Tessa helped me get to the root cause of eczema issue I have had for as long as I can remember.  I had always assumed it was a reaction to chemicals or dirt (washing or gardening).  Well it turns out I am holding back a creative passion I had as a child that needs to come out and not be suppressed just to focus on work alone.  Tessa is a fantastic therapist with a calming and natural ability to help people.  I would recommend her without a shadow of a doubt.


I have been feeling great after the session you gave me. 
I really released a lot from that and have been feeling so much lighter and managed to keep my energies on positive state, feeling huge gratitude daily.


Thank you so much for a brilliant session. I thought you were amazing and I am really looking forward to doing the recording!


You are an amazing person, and it was really nice working with you!